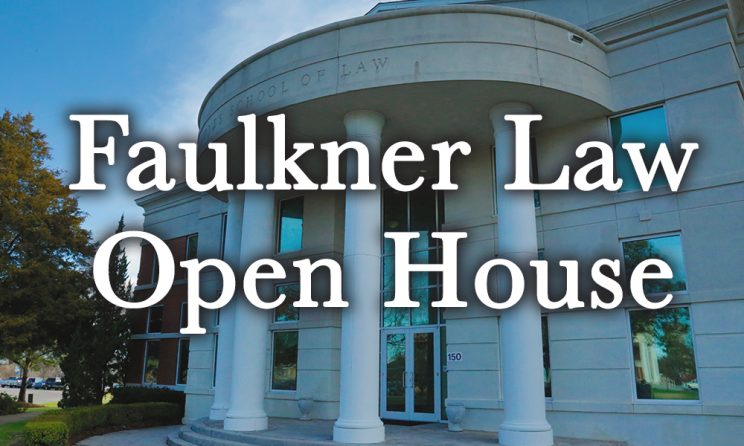 Catch a glimpse of a day in your life as a future Faulkner Law student.
During your visit, you will have the opportunity to:
• Tour our law school facilities
• Find out more about the admissions process
• Hear about our unique academic programs, three award
winning on-site legal clinics and 10 National Championships
in Moot Court and Mock Trial Competitions
• Learn about our impressive 82% employment rate
and 2,500 practicing alumni
• Learn about our unique Christian environment
Please contact Vallee Connor, Director of Admissions, with questions about the Open House. Ms. Connor can be reached at 334-386-7910 or vconnor@faulkner.edu.
March 7, 2020




8:30 am - 12:30 pm