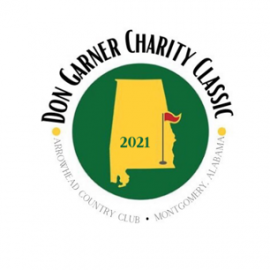 Faulkner Law's 17th Annual Don Garner Charity Golf Tournament
Friday, October 8th at Arrowhead Country Club in Montgomery, Alabama.
Final registration is due on October 1, 2021, at 11:59 p.m. CST.
All players will receive a meal and a t-shirt.
In order to be guaranteed a t-shirt for pick up at the tournament, registration is due by September 17, 2021. Registrations after September 17th will receive a t-shirt after the event.
Where: Arrowhead Country Club, Montgomery, Alabama
When: Friday, October 8, 2021
Check In: 10:30 a.m. – 12:00 p.m.
Tee time: 12:00 p.m.
Dinner: 5:30 p.m.
If you have questions about the tournament, contact:
Aspen Durham
SBA Senator at Large, Golf Tournament
aspen.durham@faulkner.edu
(864) 643-9121
Buy Tickets
All proceeds from the golf classic support the Student Relief Fund.
17th Annual Don Garner Charity Golf Tournament


October 8, 2021




10:30 am - 5:30 pm