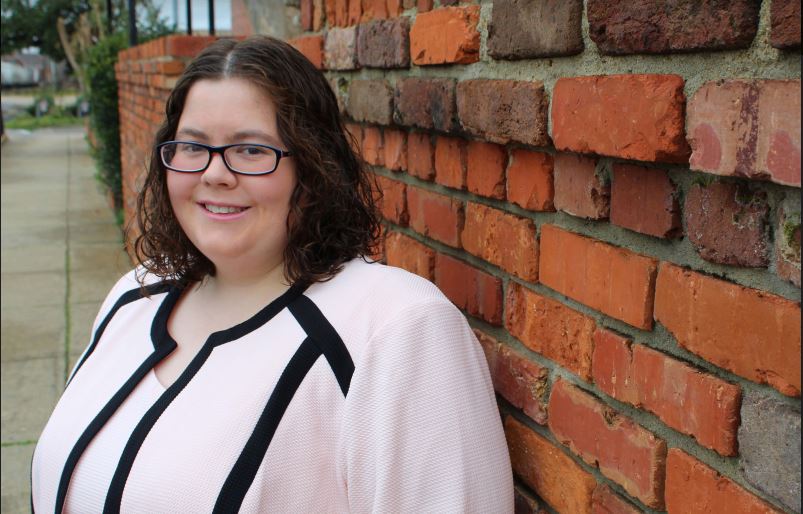 As a Staff Attorney at Beasley Allen Law Firm, Lauren James strives to treat each client with compassion and help them feel supported while also serving the needs of her community through pro bono work.
From Mobile, Alabama, James earned her Bachelor of Science in Legal Studies from Faulkner University. She later attended Thomas Goode Jones School of Law where she graduated magna cum laude with her Juris Doctor and won the Best Brief award in Faulkner Law's 1L Moot Court Competition and received four Best Paper awards and the Alabama State Bar's Pro Bono Law Student Award.
"While at Faulkner, I was encouraged to ask difficult questions and really make my faith my own," James says about her alma-mater. "I developed a love of learning that has strengthened my faith and helped me grow as a legal professional."
James's love of learning and the skills she learned at Faulkner continues to serve her as she works on the talcum powder litigation in the Mass Torts section. James reviews and files complaints, responds to discovery requests, researches legal issues, and manages various projects. Whenever an urgent project arises, she works as a team player to attain their objective/achieve their shared goal.
James has a heart for serving, and she is thankful Faulkner further instilled a servant-mindset within her. "Faulkner University is a service-oriented place," she says. "While at Faulkner, I had many opportunities to serve my community."
Currently, James serves others through her work with Beasley Allen and through volunteer work with organizations such as the Montgomery Volunteer Lawyers Program (MVLP) where she assists clients who would not otherwise have access to legal assistance.
The coronavirus pandemic specifically has created challenges for low-income families in Montgomery, and James also helps those who are in danger of being evicted from their homes or apartments apply for federal protection.
James resides in Montgomery, Alabama, and she attends Landmark Church of Christ, welcoming new members and helping them become involved in the church, and she also enjoys volunteering at the Montgomery Zoo.