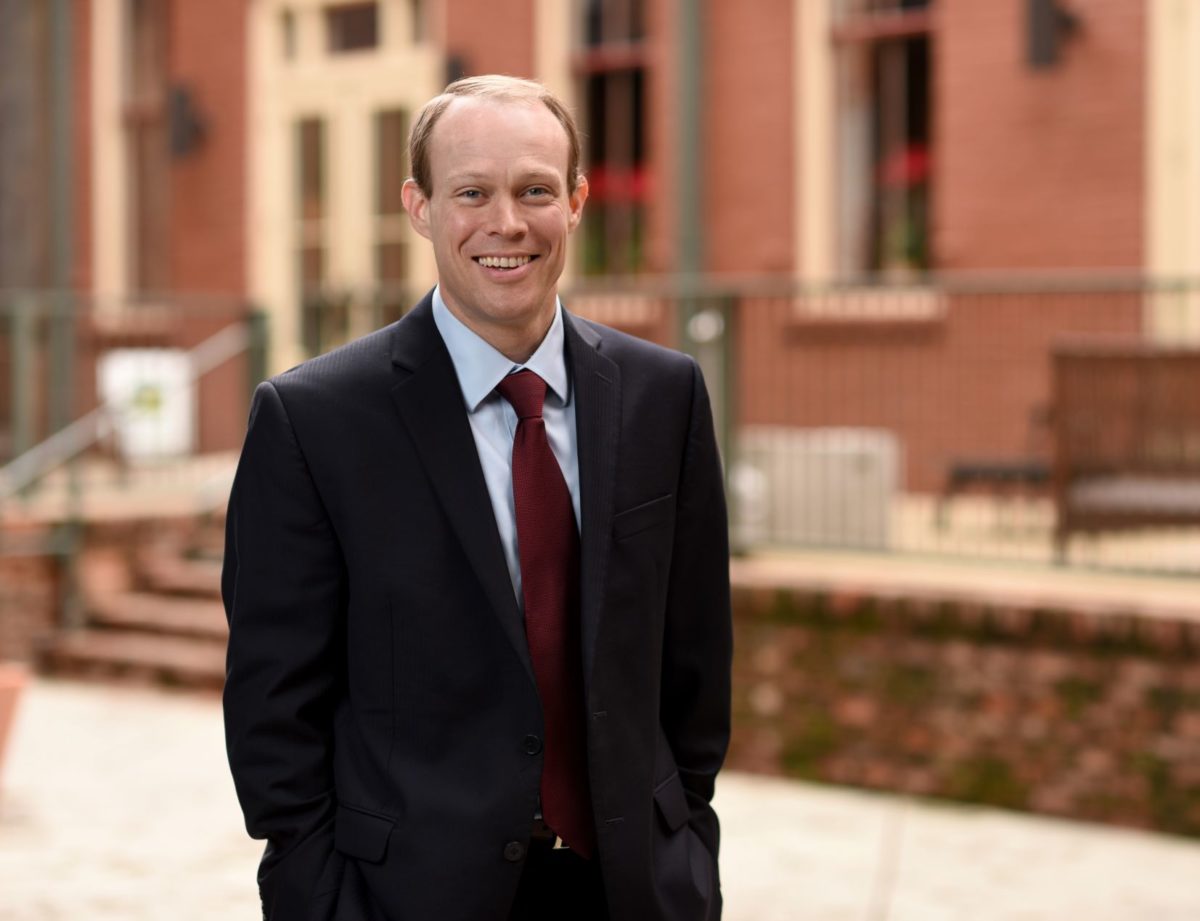 Faulkner Law's Professor Adam MacLeod was just named the newest Senior Scholar at the Center for Intellectual Property x Innovation Policy (C-IP2) at George Mason University's Antonin Scalia Law School in Virginia.
"I am honored to join the Center as a Senior Scholar. I have participated in the work of this Center for several years, exchanging ideas and sharing research, first as a Thomas Edison fellow and recently in a less formal capacity," MacLeod said. "I am especially honored to join the Center as a Senior Scholar because I have long admired many of those who are associated as fellows and scholars."
The status of senior scholar is designated for individuals of high distinction in research and scholarship. MacLeod has continually distinguished himself through his work and his research and will be a valued asset with C-IP2 and will remain a professor at Faulkner Law.
C-IP2 provides a forum to investigate foundational questions about innovation and the legal rights that motivate it. C-IP2 produces research, education, and service at the intersection of IP and innovation policy to better understand and shape the means of innovation as a positive force for good.
As a professor at Faulkner Law MacLeod writes and speaks about the foundations of private law and private ordering and teaches courses concerning property, intellectual property, jurisprudence, and private law theory. MacLeod has been a Visiting Fellow in the James Madison Program in American Ideals and Institutions at Princeton University, a Research Fellow of the Center for Religion, Culture, and Democracy, and a Thomas Edison Fellow in C-IP2. He is co-editor of the fourth edition of Christie and Martin's Jurisprudence (West Academic 2020) and author of Property and Practical Reason (Cambridge University Press 2015) and other books.
MacLeod is also an instructor in the James Madison Program's graduate seminar on the Moral Foundations of Law. He contributes to conferences, colloquia, and consultations at research universities around the world. His scholarship has appeared in peer-reviewed journals such as the Modern Law Review and in top law journals such as the Harvard Journal of Law & Public Policy and the Notre Dame Law Review. He contributes to journals of news and public opinion such as the Washington Times, National Review Online, Public Discourse, and Law & Liberty.
MacLeod received his B.A., summa cum laude, from Gordon College and his J.D., magna cum laude, from the University of Notre Dame Law School. After law school, he served as law clerk to Chief Justice Christopher Armstrong and Justice Benjamin Kaplan of the Massachusetts Appeals Court and to Chief Judge Lewis Babcock of the United States District Court for the District of Colorado. He practiced law in the Boston area and has held an appointment as a special Deputy Attorney General of Alabama. An Operational Auxiliarist in the United States Coast Guard, he has served as a staff officer at the flotilla, division, and district levels.
Professor MacLeod lives in Montgomery, Alabama with the joys of his life, his wife and daughters.