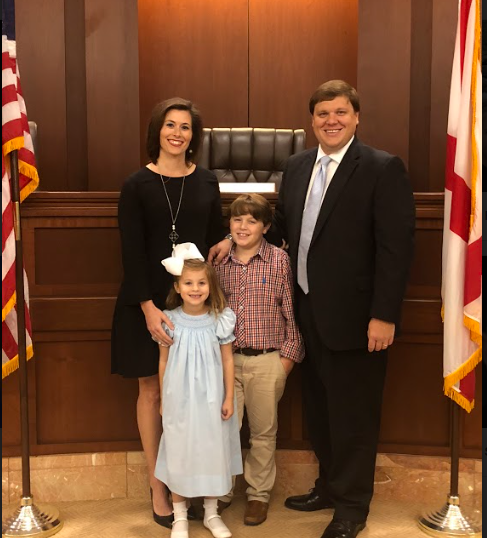 Andrew Hamlin graduated from Jones in 2006 and is now the District Attorney for the 24th Judicial Circuit of Alabama that serves Pickens, Lamar, and Fayette counties. Gov. Kay Ivey appointed him to the position in November 2018.
Before the appointment, Hamlin served as an Assistant District Attorney and Chief Assistant District Attorney for more than 12 years under his predecessor, the Hon. J Chris McCool.
After graduating with a degree in public relations from the University of Alabama, Hamlin began looking at law schools and toured Faulkner's campus at the time Jones was undergoing accreditation. He was impressed by what he saw.
"I knew they were godly men there and that Jones would be the best place to prepare me for practicing law," Hamlin said. "I made my mind up and moved to Montgomery."
"My professors knew my name, where I was from and created an environment where I felt comfortable and prepared for a career in law and taught me how to communicate in adversarial situations."
After earning his Juris Doctor and passing the bar, Hamlin was hired to work for the DA office under DA Chris McCool.
"McCool interviewed me and I was hired on the spot. I've been with the office, going on 15 years," Hamlin said. "I fell in love with the fact that our job is to do the right thing. I don't care about conviction rates, I only care about reaching the right outcome where justice is best served. That's our job and I know God led me here for a reason."
After eight years, he became Chief Assistant and was later appointed DA.