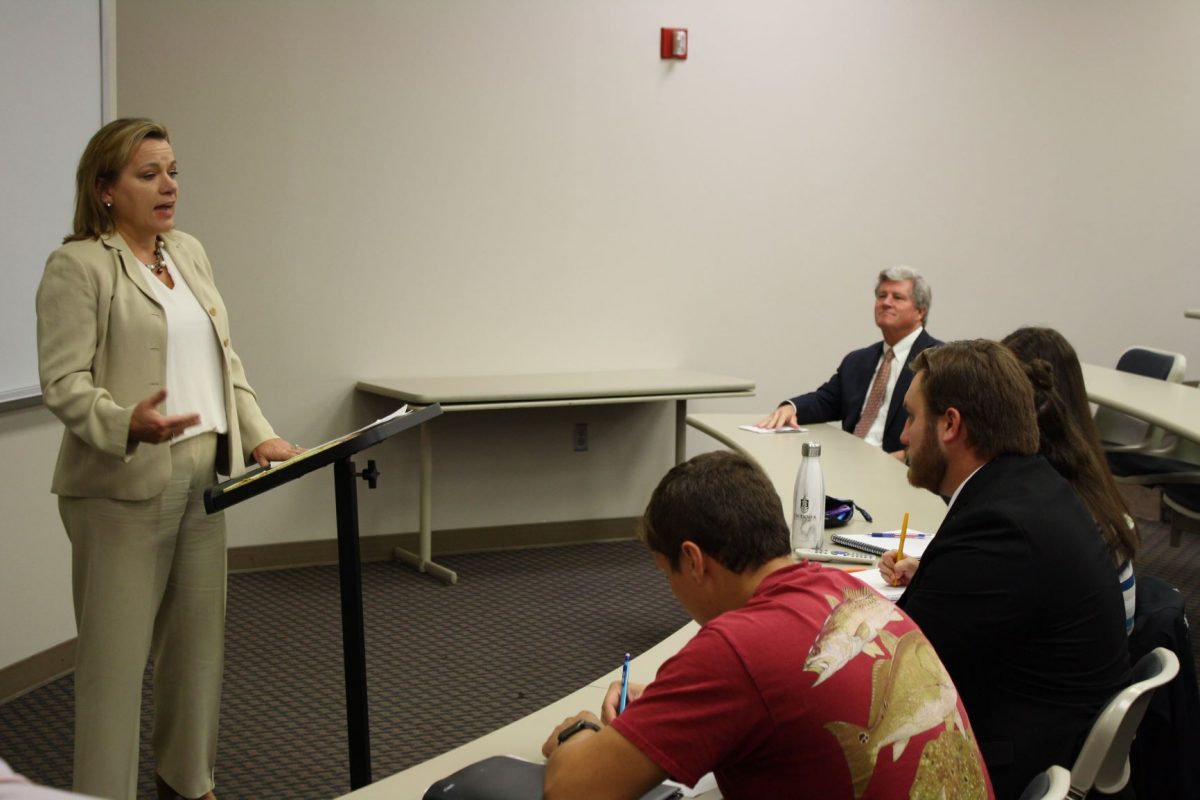 MONTGOMERY, Ala. – President of the Alabama State Bar, Christy Crow, spoke to students at Faulkner University on Monday, Oct. 14.  Philip McCallum, Executive Director of the Bar, also presented.
Crow is the 144th President of the Alabama State Bar and only the third female president. She the first president from Bullock County. She has practiced with the firm of Jinks, Crow & Dickson since 1997. Her practice focuses on wrongful death, product liability, personal injury and construction litigation.
Crow spoke to students on the values they as future lawyers and professionals could learn and emulate from the life of Jesse Owens, one of the greatest and most famous athletes in track and field history. Owens was a black man during the time of segregation who triumphed in spite of the prejudices against him and who went on to become a four-time gold medalist in the 1936 Olympic Games.
Crow is on the board of the Girl Scouts of South Alabama, the Alabama Law Foundation and the United Methodist Alabama-West Florida Conference Board of Trustees.
According to the Alabama State Bar, her theme for the Bar this year is "Better Together." She intends to focus on improving lawyer wellness and benefits, instituting civics education programs taught by lawyers in primary schools, and developing a positive image of lawyers through social media and news campaigns.