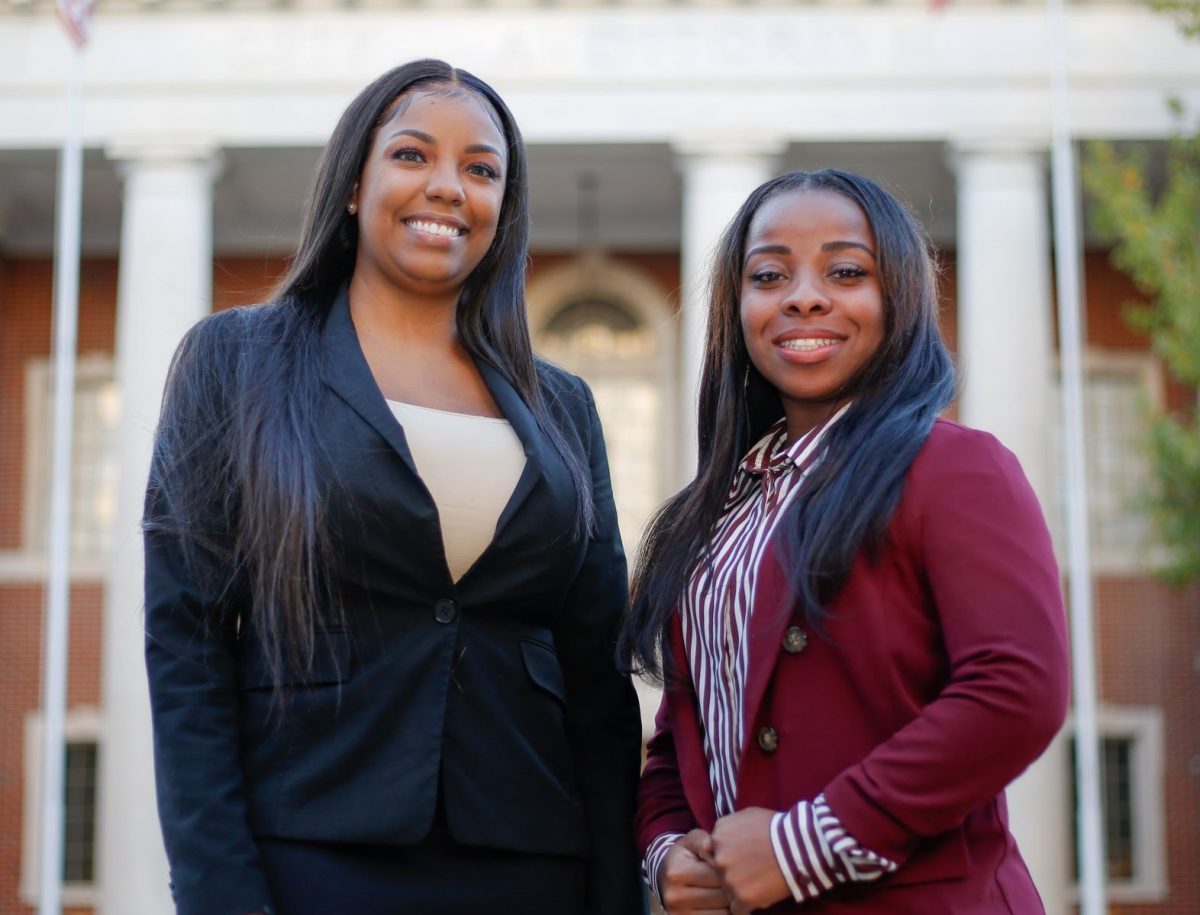 Two Faulkner Law Eagles and one other alumna are making history and making a difference in the City of Montgomery, a place they hold dear and call home.
Faulkner Law student, Iesha Brooks, Faulkner Law graduate Aigner Kolom and Faulkner University alumna Jamyla Philyaw are working side-by-side with Montgomery Mayor Steven Reed as he embarks on his historical role as the city's first black mayor.
Brooks and Kolom were appointed to the Mayor's Young Professional Council while Philyaw was appointed to serve as the Executive Assistant to the Mayor and is a part of the Mayor's Executive Cabinet.
All three exude enthusiasm for the opportunities they have to make the City of Montgomery, not only the City of Dreams, but a city where you can live out those dreams.
"The vision really is to make Montgomery a great place to work, a great place to play, a great place to raise a family, a great place to start your business and a great place to retire," Philyaw said. "We have the opportunity to make Montgomery a city of possibilities."
Brooks and Kolom joined 28 others on the Mayor's Young Professional Council to help better Montgomery and create a brighter future for their children.
"I was extremely excited to learn I was picked and I'm honored and grateful," Kolom said. "I love Montgomery. This is where I grew up and call my home. This is where my kids go to school and I want it to be a great city."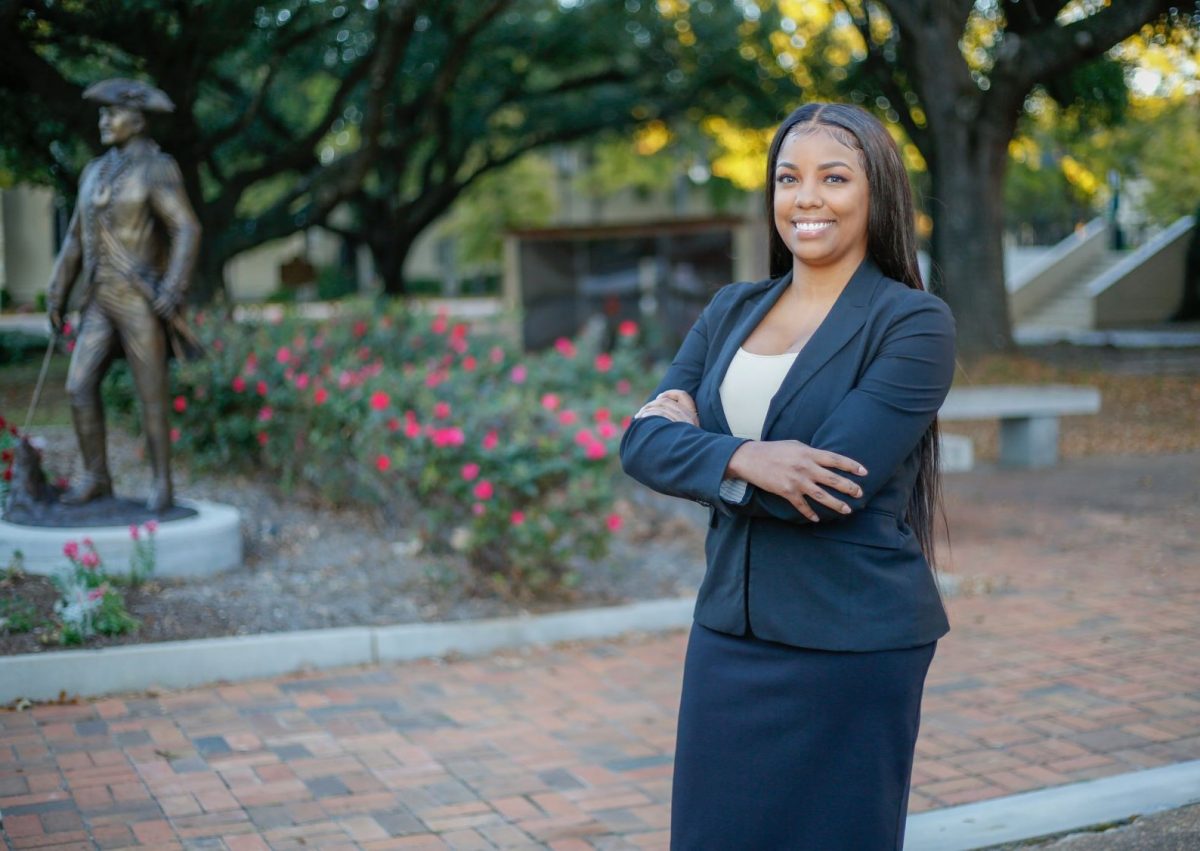 The Mayor's Young Professional Council is made up of individuals with diverse backgrounds ranging from 18 to 35 years old and who currently live and or work in Montgomery. The goal of the council is to help the Mayor's office move Montgomery into becoming an innovative community. Members regularly discuss initiatives with the Mayor and other young professionals and community members, share ideas and concerns about issues in the city and to help make Montgomery a desirable place to live, work and visit.
Kolom graduated Faulkner Law summa cum laude in 2015 and has worked at the Beasley Allen Law Firm for five years as an attorney in the Mass Torts Section.
While at Faulkner Law, she was senior editor of Jones Law Review; a senior member of the Board of Advocates; a member of ACS, BLSA, JPILF and PAD; a Dean fellow and pupil for Hugh Maddox Inn of Court. She served as president of the Women's Legal Society 2014-2015, was on Moot Court and Trial Advocacy for Competition, participated in the Pro Se Assistance Program for Federal Court, was a Public Interest Society fellow, and was a board member of the Alabama Pro Bono Task Force.
"I loved Faulkner Law," Kolom said. "I was living in Texas and was thinking of relocating back home. I'm a BTW Law Magnet graduate. Faulkner Law offered me a scholarship, so it was a great fit for me. I liked the atmosphere and it was located close to my family."
As a member of the Mayor's Young Professional Council, she'll be able to help build up her hometown.
"The main thing is the education system, which is underfunded here in Montgomery," Kolom said. "The education of our children is so important and that's why it's important to pour our resources into them. They are the next generation. That and the tourism dollars are important to build up downtown. We have so much history here to preserve for tourism and for the community."
Like Kolom, Brooks was also born and raised in Montgomery and graduated from Booker T. Washington Magnet High School. She became interested in law as an intern with Judge Tracy McCooey in Circuit Court.
"I was still figuring out if I wanted to do law when I interned with Judge McCooey and I was shown a woman on the bench. It was so exciting to see that and to have a look inside the court system," Brooks said. "I thought, 'I could do this,' and I found a volunteer opportunity with Equal Justice Initiative and the Public Defender's Office and just seeing their drive to fight every day for others made me think I could do that too."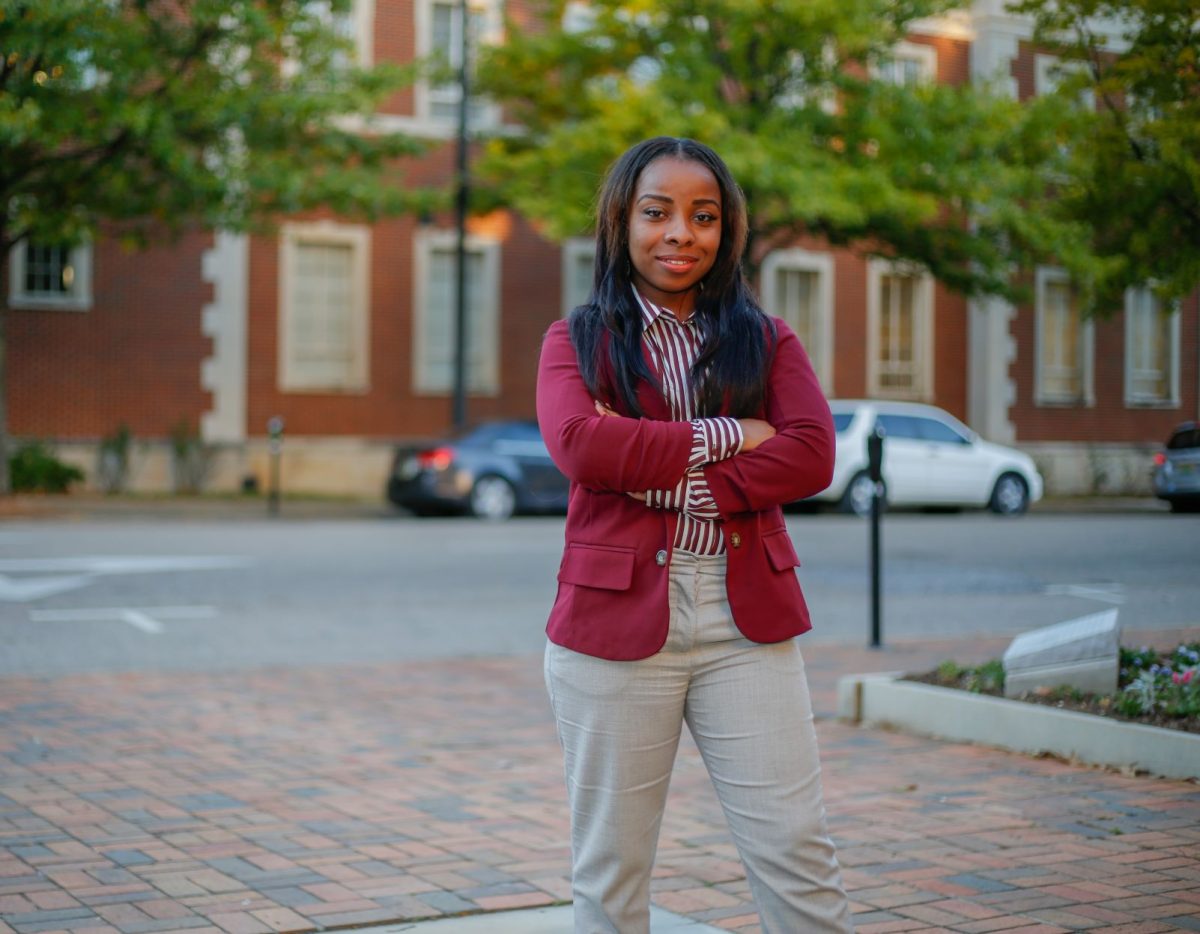 As a mother, a full-time investigator for the Office of the Public Defender, Brooks is currently enrolled in Faulkner Law's new Executive J.D. Schedule, which is aimed at working professionals who are unable to leave their jobs to become a lawyer, but who can combine online work during the week on their schedule, with weekend campus study. They earn the same law degree as traditional students.
"Time management is everything for me since I work full-time," Brooks said. "Faulkner has really developed a program that helps you adapt and it just feels like a family. Anytime I'm struggling, I have somewhere to go for resources on campus, so I don't feel like I'm alone. There are other student organizations there that have helped too."
As a part of Mayor Reed's Young Professional Council, she advocates for criminal justice reform and is working on policies that would provide resources and alternatives for the poor and mentally ill. She is currently on the council's policy committee.
"The council is a way for young professionals to offer insight and fresh ideas on key issues. I appreciate having a seat at the table," Brooks said. "I want to be able to influence other young people to get involved in politics, especially if they are not from a family who is already involved, like I was, they can be the first."
"My goal with the Mayor's Young Professional Council is to amplify young voices in ways that help strengthen communities and improve the quality of life for marginalized groups."
In December, Mayor Reed named Philyaw as Executive Assistant to the Mayor. When Mayor Reed served as Probate Judge, Philyaw worked as the highest-ranking merit employee for the Montgomery County Probate Court following a promotion from the Business License division to Assistant Chief Clerk of the Probate where she was over daily operations of the court and all satellite offices.
Coming to work for the City of Montgomery opened her eyes to the intricacies of municipal work.
"I am learning so much about my city, my hometown," Philyaw said. "There are so many moving parts. When you think of Montgomery, you may think about sanitation or the zoo, but there are so many other parts and divisions that make up Montgomery and I am so grateful Mayor Reed trusts me to learn what the city needs and help make it a better place to live, work and play."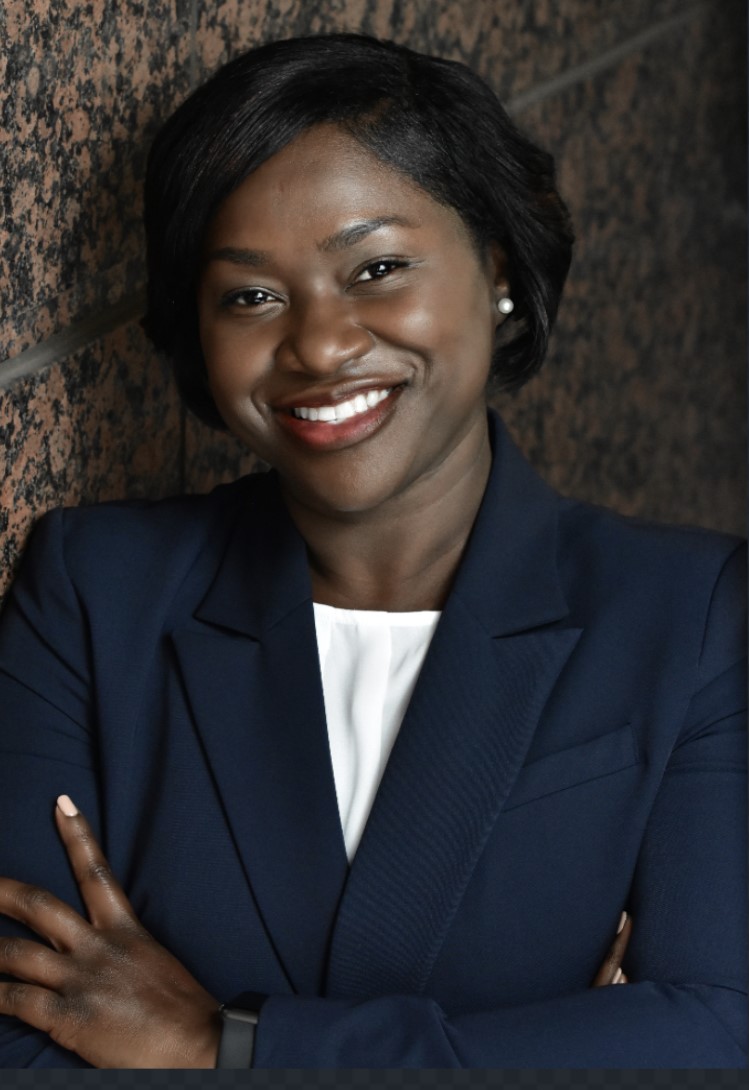 As executive assistant, Philyaw will serve in an advisory role and will help supervise departments, direct staff and administer the implementation of new policies.
Growing up in Montgomery, attending Southlawn Elementary and graduating from Sidney Lanier High School and the LAMP program, Philyaw decided to stay in the city.
She gained extensive experience early in her career with the Attorney General's office and from there worked in several state agencies. Her professional colleagues urged her to continue her education to advance her career even further.
That's when she decided to enroll at Faulkner University. She graduated with a Bachelor of Science in Business Administration in 2009 and a year later earned her Master of Science in Management.
"When I came to Faulkner, I learned so much about myself," Philyaw said. "It was a beautiful time for me and I'll never forget my experience there."
Working on Mayor Reed's cabinet, Philyaw will also serve as a liaison between the Mayor's office, city agencies, outside governmental agencies and the community. She's excited to be able to help others see Montgomery's rich history and future potential.
"Montgomery is a magical place for me and I want to help others see what Montgomery has to offer," Philyaw said. "I want to make a safe place for my son and grandchildren. I don't want them to feel like they have to leave Montgomery to achieve. They can be everything they can be right here."