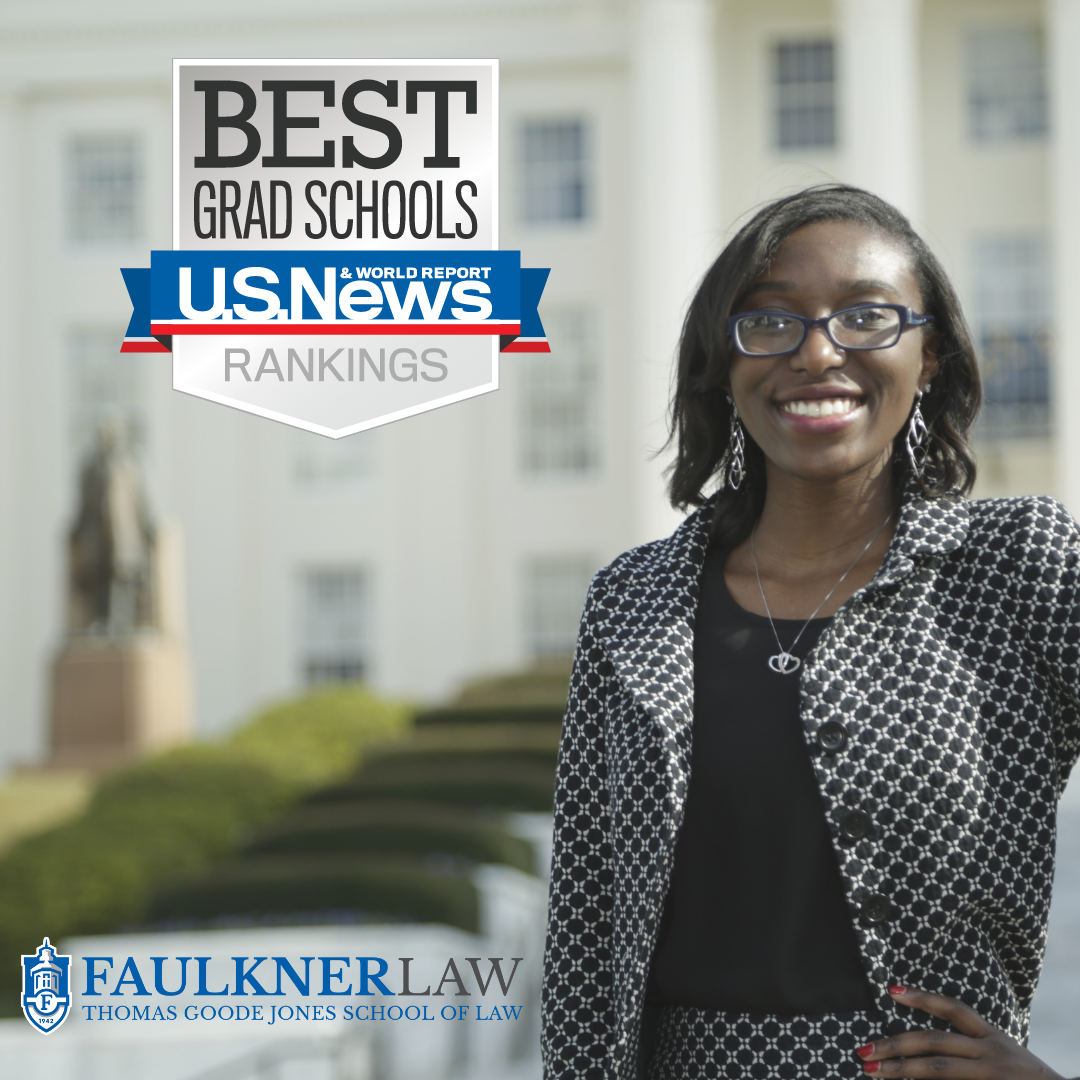 Written by Joel Sellers
Thomas Goode Jones School of Law at Faulkner University was ranked as one of the best law schools in the country according to U.S. News & World Report's 2023 Best Graduate Schools program. 
The graduate program at Faulkner Law also placed highly in ten specialty categories: business and corporate law, constitutional law, contracts and commercial law, criminal law, health care law, intellectual property law, international law, legal writing, tax law and trial advocacy. Specialty rankings are based either on the assessments of deans and senior faculty at peer institutions or on excellence in meeting a specific societal need.  
The aim of Faulkner Law is to produce graduates who are well-equipped with necessary skills to serve their clients and communities. Desired students for the program are not only those who will succeed in the academic setting, but also those who wish to learn about law and use their degree in an effort to seek justice. The top-notch legal education provided is taught in an open and strong Christian environment that teaches the subject matter from a perspective of character and service. Students develop skills through the rigorous Christ-centered curriculum as well as ample hands-on experience, a benefit of the school being located near the state capital.
More than 2,000 students have graduated from Jones School of Law throughout its history, and they are making a difference in their career fields and communities, whether as attorneys, judges or Congressmen. Faulkner Law graduates possess an edge in competing for jobs in the marketplace due to the qualifications that led them to be admitted, whether due to extensive work experiences or impressive undergraduate academic performance that enable them to have good study habits and thus earn high grades and pass the bar exam.
U.S. News is a reliable source for prospective students, providing rankings, data and interactive tools to help individuals and families make informed decisions about where they should attend, whether K-8 schools, high schools, online universities or graduate schools.
For more information about Faulkner Law, visit https://law.faulkner.edu/.