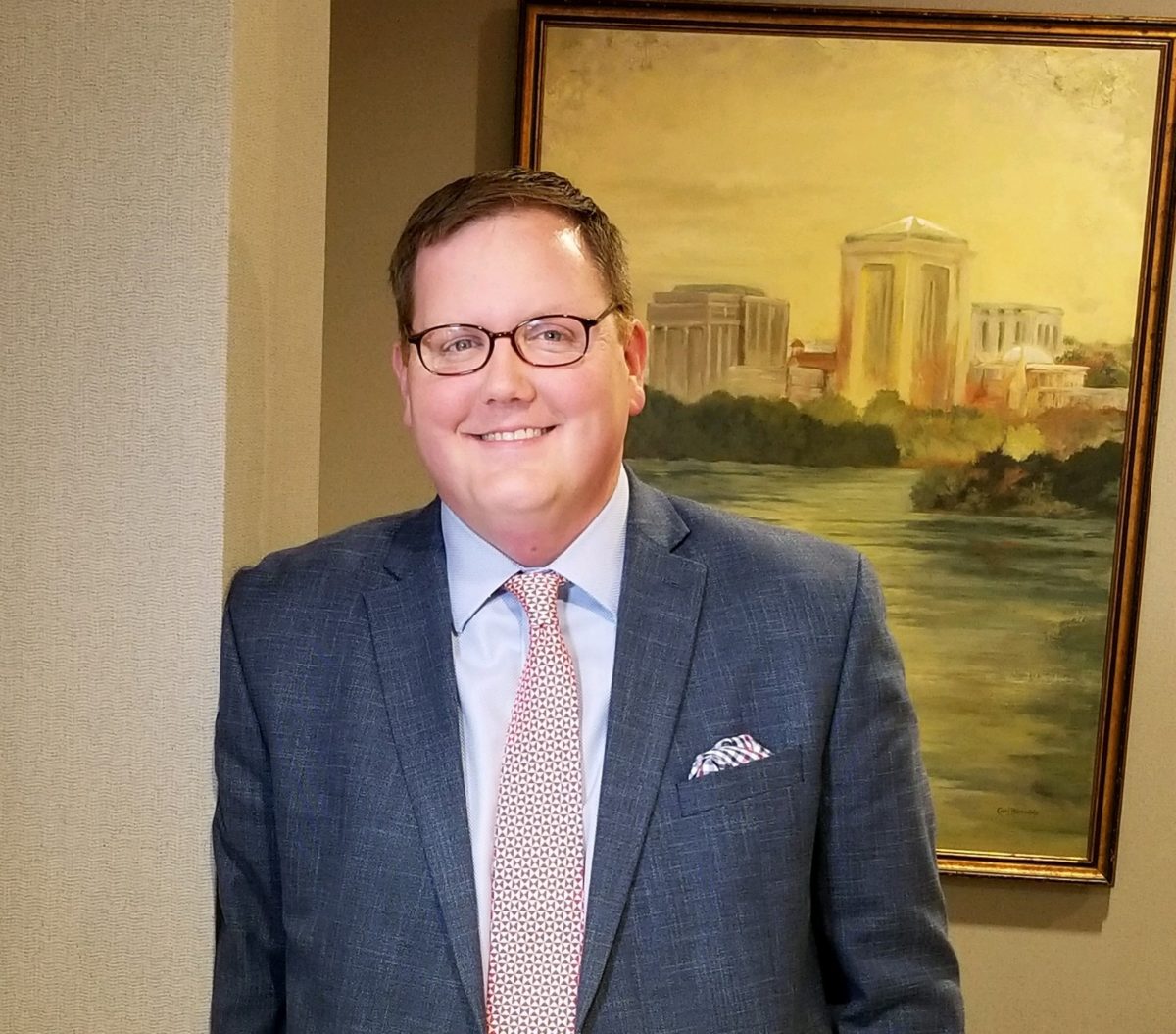 MONTGOMERY, Ala. – Thomas Goode Jones School of Law and Faulkner University graduate, Jason Isbell is once again named on Yellowhammer Multimedia's list of the 50 most powerful and influential political leaders in Alabama. The first ten names from the 2022 Power and Influence 50 names were released on April 18, 2022.
"Taking into account conversations with political insiders, as well as the most recent developments in politics and public policy, the list is meant to recognize the top individuals in government and politics who leverage their power and influence on behalf of those they represent and the Yellowhammer State," the Yellowhammer News announcement read.
Isbell is not only a graduate of Faulkner University and Jones School of Law, he is an adjunct law faculty member at the school and a member of Faulkner University's Board of Trustees.
Isbell currently serves as the senior vice president of state government affairs and economic development for Regions Bank. In this position, he oversees the bank's state-level legislative, political, and regulatory strategy in the 16 states where the bank operates.
He took the position in August 2021 after accumulating nearly two decades of legal and government affairs experience in the public and private sectors. During his career, he has worked for the Speaker of the Alabama House of Representatives, the Alabama Bankers Association, and the large, nationally recognized law firm Maynard Cooper & Gale as well as a fiscal analyst for the Alabama Legislative Fiscal Office.
Isbell graduated from Faulkner University in 2002 with a Bachelor of Science in Business Administration and from Faulkner Law in 2010 with a Juris Doctorate. He also holds a Master of Business Administration from Auburn University Montgomery's School of Business. In 2017, he earned a diploma from the Alabama Banking School at the University of South Alabama.
At the 2019 Marketplace Faith Forums, Isbell was honored as the Faulkner University College of Business' Distinguished Alumnus of the Year. Upon receiving this honor, he said, "Faulkner's faculty and staff are living examples of the Christian principles of working hard, treating people with respect and leading others through service." He added, "I'm hopeful that other students at Faulkner will have a better understanding of how a strong work ethic, ability to work well with others and a desire to lead can mean more for a career than a lengthy résumé, wall full of degrees or a stellar GPA."
He lives with his family in Pike Road, Alabama, and he is on the Board of Directors of the local nonprofit, Agape of Central Alabama, a ministry to help orphaned children find permanent, safe and nurturing families.