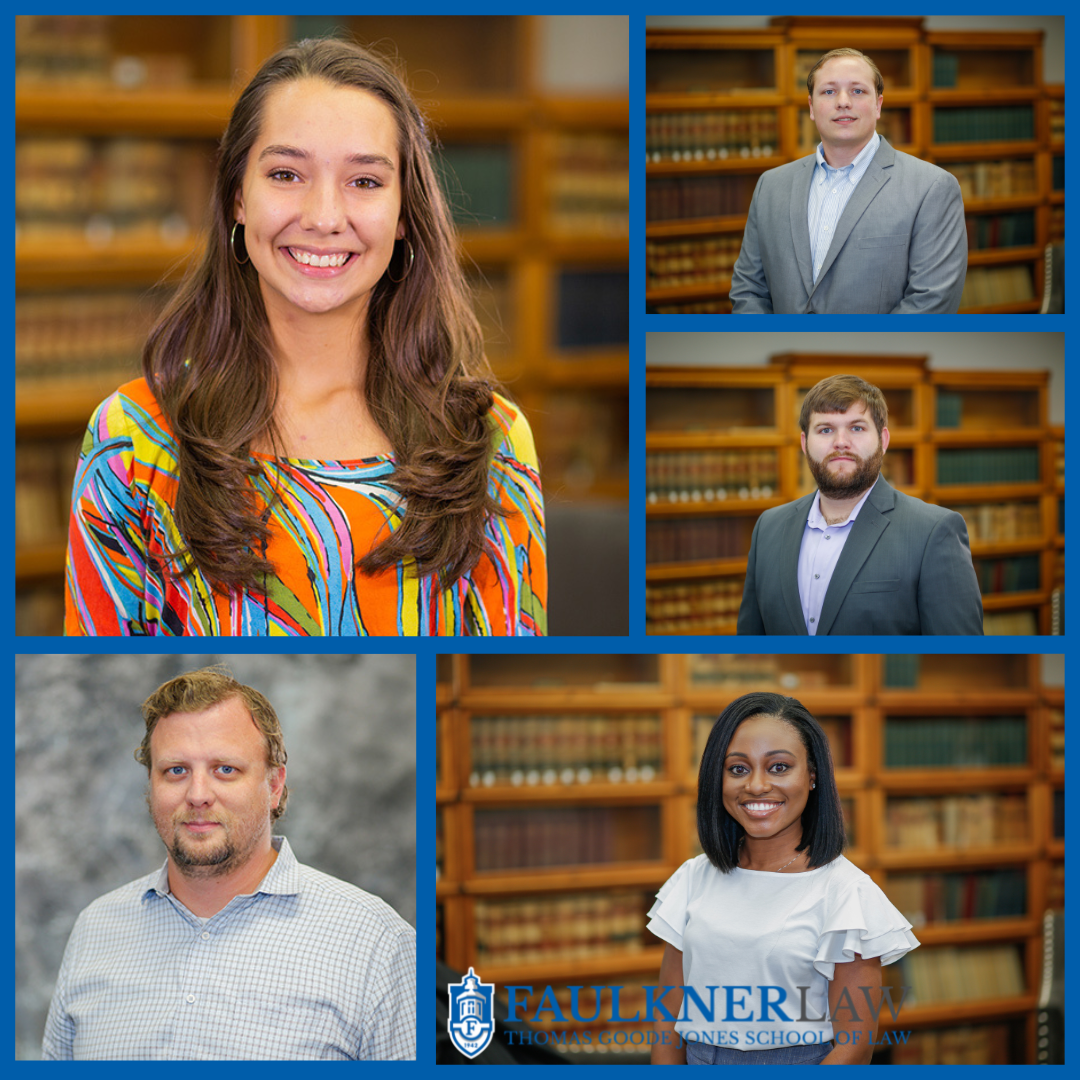 Writing skills are critical for lawyers. Whether they're drafting motions, briefs, agreements, or correspondence, lawyers need to be effective writers to communicate, advocate, educate, and even market themselves and their practices. Because of this, Faulkner Law requires its first-year students to complete two legal writing courses and its upper-level students to complete a rigorous writing assignment, which is usually a 30-plus page research paper completed as part of a specialized seminar. Lately, however, some Faulkner Law students have been able to add another distinction to their resumes—that of "published author."
Students who enrolled in Justice John G. Browning's Spring 2022 seminar on Social Media, Emerging Technologies, and the Law knew that they'd be expected to research and write a lengthy, scholarly paper on an original topic regarding how technology is impacting the law. But they didn't expect to be presented with another challenge (and opportunity): research and write a shorter (3–5 page) article for publication in a bar journal or other legal publication. Despite this surprise raising of the bar, all five of the seminar's students not only satisfied their rigorous writing requirement but also became published authors—getting their names out in front of regional and, in some cases, national reading audiences of lawyers and judges.
Browning presented the challenge early in the semester: go above and beyond the rigorous writing requirement and he'd help get the essay or article published. The first to answer the call was Jonathan Bailie. After his curiosity was piqued during a classroom discussion about the growing problem of fake digital evidence in litigation, Jonathan researched the issue under Browning's direction. The result was a co-authored article published in the April 2022 issue of Cybersecurity Law & Strategy. This article, titled You Won't Know It When You See It: The Challenges of Fabricated Evidence in the Digital Age, proved so popular that it was picked up by Law.com and reached a large national audience.
Next up was Melvin Dixon, the president of Faulkner Law's student chapter of the Alabama Defense Lawyers Association. Although he wrote his seminar paper on the international law implications of autonomous weapons, he also had an interest in the growing body of evidence drawn from smart devices like Fitbits, Ring doorbell cameras, and Apple watches. The result was a co-authored article entitled The Wearable Witness: Emerging Sources of Digital Evidence, which was published in the November & December 2022 issue of For the Defense, a magazine produced by the Defense Research Institute.
Another seminar student, Arjen Meter, was intrigued by the many cases in which jurors had caused mistrials and overturned verdicts by venturing online to "research" the parties or issues in a case. His research on the issue, and particularly how Alabama's courts have dealt with it, convinced Browning that the topic demanded a more in-depth examination. The result of their collaboration was a scholarly article, Googling a Mistrial: Online Juror Misconduct in Alabama, which will be published this year by the Faulkner Law Review. "We really wanted this to be a useful guide on this subject for Alabama judges and practitioners of all types, and since no one had ever looked at this subject before from an Alabama perspective, there is a real need," says Meter.
The remaining two students in the seminar can boast similar success. Katrinnah Harding, who graduated in May of 2022 and became—at 19—the youngest licensed attorney in Alabama history, was particularly struck by the subject of the metaverse. She not only devoted her research paper to the topic of how real-world legal issues will apply to the virtual world of the metaverse, but she also made it the focus of an article being published in Circuits, an online legal journal administered by the Computer and Technology Section of the State Bar of Texas.
Finally, current 3L Ashley Peacock chose a decidedly more down-to-earth subject. Drawing upon her internship experience in criminal law, she examined the growing practice of allowing courthouse facility dogs in court, ostensibly to provide a calming influence for testifying children during stressful legal proceedings. Her article, Who Let the Dogs In? Do Courthouse Facility Dogs Comfort Witnesses or Bias Jurors, has been accepted for publication by Voice for the Defense, a criminal defense lawyers' journal.
For Browning, providing students with a leg up as they start their legal careers is important. Faulkner Law, he points out, "has an outstanding legal writing program led by Professor Eric Voigt, and as a result we have some terrific student writers. I'm thrilled at any opportunity to share such wonderful writers with a broader audience." As a litigator for more than 33 years and a former appellate justice in Texas, Browning now serves on the Faulkner Law faculty as Distinguished Jurist in Residence, and he has seen how good legal writing can win both cases and clients. "Being published as a lawyer identifies you as someone knowledgeable on a particular subject area, and it can help attract both clients and employers," he says. And students seem to agree. As Jonathan Bailie notes, "this course significantly assisted me in improving my writing skills. Being published is now a meaningful part of my law school experience and provides the foundation for future writing opportunities."